Landmines pose a humanitarian threat by killing and injuring innocent people every day. They spread terror, prevent people from returning to their regular lives, to refugees / IDPs going back to their homes, and pose severe barrier to peace and stability while obstructing socioeconomic development.
The EU remains committed towards achieving a mine-free world by 2025. The EU is the world's second biggest donor in mine action, with its contribution over the five-year period totaling more than €365 million. EU has been providing mine action assistance such as mine clearance, mine risk education, stockpile destruction, assistance to victims in over 15 countries across the world. Until now, thousands of lives have been saved. More than 50 million stockpiled mines have been destroyed. Mine action has helped reconstruction and reconciliation in many post-conflict situations.
But the mission is not accomplished yet. While steady progress is made in some areas, new mine-affected countries emerge in the EU neighborhood. Greater support and coordinated collaboration are needed to address this threat. Enhanced support to mine action is the best investment to peace and stability in the EU neighborhood.
Today's event aims to address the many challenges faced by the EU member and partner states in this field, underline humanitarian demining efforts, examine the scale of the current threat through several case studies, and discuss prospects for future cooperation with the EU.
Program:
Introduction: İpek Tekdemir / Sustainable Value Hub Founder
Moderator: Samuel Doveri Vesterbye / Managing Director European Neighbourhood Council (ENC)
Opening remarks
Željana Zovko, Member of the European Parliament
Ladislav Ilčić, Member of the European Parliament
Ambassador of Bosnia and Herzegovina to EU (tbc)
Vaqif Sadıqov, Ambassador of Azerbaijan to EU
Statements
Mr Sead Vrana, Head of Explosive Ordonance Department, Federal Administration of Civil Protec tion, Bosnia and Hersegovina
Mr Samir Poladov, Deputy Chairman, Azerbaijan National Agency for Mine Action (ANAMA)
Adam Komorowski, Regional Director, Mines Advisory Group (MAG)

 
Q&A and Press
Landmines killed 7,073 in 2020, says UN institute.

Landmine Monitor 2021 says civilians, including children, remain primary victims of improvised explosive devices.

Let's not forget that no human deserves such a danger. We have to stop this.#demining #stopmining pic.twitter.com/dswAIVMLlE

— Sustainable Value Hub (@Sustainable_vh) June 22, 2022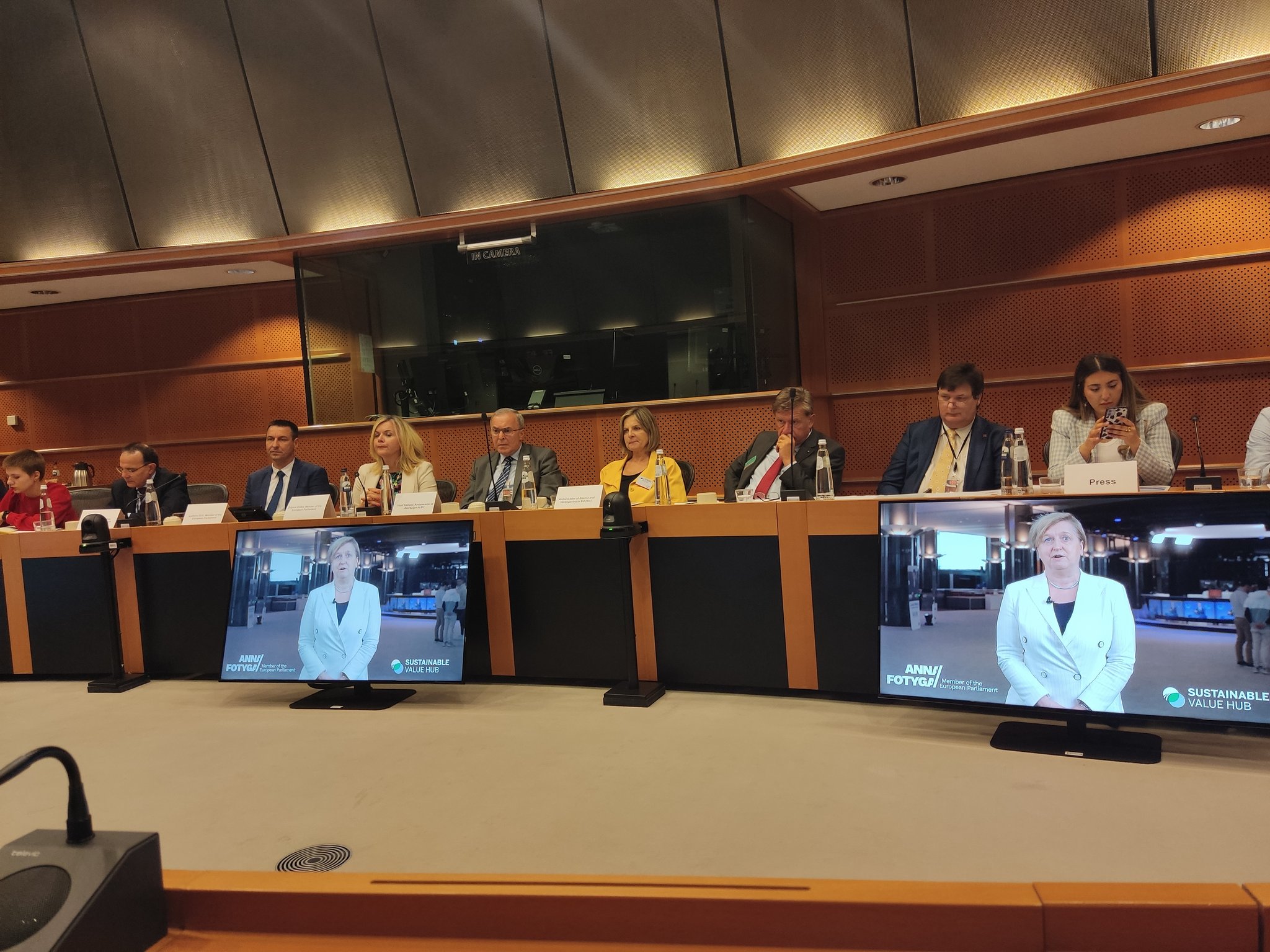 2️⃣ @tekdemir_ipek said: "#LandMines are a problem for both the 🇪🇺 (e.g. #Croatia 🇭🇷) and for aspiring 🇪🇺 members like Bosnia & Herzegovina 🇧🇦 and neighbouring partners like #Azerbaijan 🇦🇿. All can benefit from 🇪🇺support and cooperation in de-mining" . . . pic.twitter.com/bu0tiSIhOr

— Samuel Doveri Vesterbye (@SamuelJsdv) June 22, 2022